Taken en verantwoordelijkheden
Smartwares Group is looking for a Sales Support Employee for our French market (40 hours) with a passion for customer satisfaction!
As Sales Support Employee France you are responsible for the correct order handling and an important point of contact for (key) account managers. You will be working on the Sales Support team at our head office in Tilburg existing of 3-4 colleagues in Tilburg. Furthermore, you work together with 14 colleagues in France. Together with your team you are responsible for the commercial success on the French market. Examples of customers are Carrefour, Leclerc, Système U and Cdiscount. As Sales Support team you work cross-functional and you will be in contact with, amongst others, Buying, Logistics, Planning and Category Management. You get chances and the freedom to show what you are worth!
Day at the office
You take care of the correct handling of the orders (e.g. administration, creating pro-forma invoices etc.);
Correct handling of customer questions via phone and e-mail;
Assisting (key) account managers in their daily tasks (capture of customer needs and requirements, preparation and follow-up of quotations, communications with customer for satisfaction follow up);
Another part is taking part in projects for e.g. process improvement.
Profiel kandidaat
Who are we looking for?
MBO (+) / HBO Bachelor degree (preferable in the direction of Commercial Economics);
You are a native French speaker and you have good English writing and speaking skills;
Preferable experience in the work field;
You are able to work independently and able to set priorities;
You have good written and verbal communication skills and able to work in a dynamic environment.
Geboden wordt
What do we offer?
A warm welcome by 200 enthusiastic colleagues that are very willing to show you around in your new and dynamic work environment. Next to that, 150 international colleagues that can show you how international Smartwares Group is;
Employee discount on all products of our assortment. Beware! Your house will soon be filled with our brands;
Room for personal growth and responsibility;
A large staff association that organize fun activities every month.
Meer informatie
About the Smartwares Group
You will be working in an organization with both Dutch and international colleagues. In a short time, Smartwares Group has grown into a company with more than 300 employees; this makes Smartwares an organization with an informal atmosphere. We offer our products under our own brands (Princess, Tristar, Smartwares, Topcom, Home Wizard), but also as private label brand for retailers worldwide. There is no shortage of challenges and hard work is combined with a good working environment and a pleasant atmosphere. From time to time we organize drinks, movie nights, sport activities, BBQ and other fun activities!
Interested?
Please sent your CV and motivational letter through the application button to the attention of Elise van Harn, Corporate Recruiter. Do you have any questions? Please contact HR by phone or recruitment@smartwaresgroup.com.
Elise van Harn | Corporate Recruiter
recruitment@smartwaresgroup.com
Tel: 088-5940552
Synoniemen vacaturetitel
sales support, sales, verkoop, sales support team, orders, commercial, france, french, mbo+, hbo, tilburg, smartwares, elektronica


Solliciteren kost slechts enkele minuten.
Hier ga je werken: Smartwares Group
---
Je gaat werken in een organisatie met veel internationale collega's en met collega's vanuit de directe omgeving van Tilburg; aan accenten geen gebrek. Smartwares als bedrijf is in korte tijd gegroeid tot een bedrijf met meer dan 350 medewerkers. Dit maakt Smartwares een bedrijf met een nog van oudsher informele bijna familiaire sfeer met de kansen van een grote organisatie. We bieden onze producten aan onder onze eigen merken (o.a. Princess, Tris...
Ik wil meer weten over Smartwares Group
Anderen bekeken ook
Tilburg (4 km)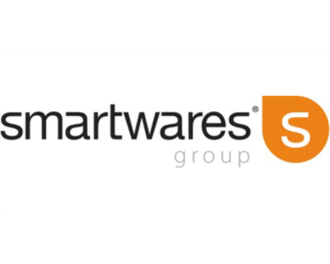 MBO, HBO
32 - 40 uur
33 dagen geleden